LYNDA POWER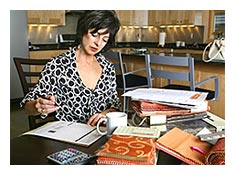 For over 25+ years, Lynda Power has provided the highest quality design services in Texas, New Mexico, Arizona, Colorado and throughout the southwest. Since 1988, Lynda has specialized in residential and commercial interior design in El Paso, Texas and its surrounding region.
Lynda has worked closely with many of the region's top architects and builders and her notable skill in conceptual design has earned her a reputation as one of El Paso's premier Interior Designers. Whether designing for a newly constructed home or transforming an existing residence, Lynda can develop an interior design plan that meets all your family's needs and tastes.
With her considerable design experience in commercial projects, Lynda can enhance the image of any business and provide your staff and customers with comfortable and stimulating surroundings. Lynda and her team will gladly work within your schedule and budget to make sure that all of your expectations are met.
---
OUR ASSOCIATES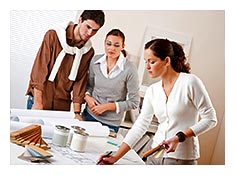 As a leader in design, Lynda only surrounds herself with the most creative and highly skilled support personnel. All of Lynda's industry partners (architects, home builders, remodelers, etc.) must maintain a well-established service history and appropriate business insurance and licensing where required. Together, Lynda and her hand-selected team of professionals are a tried-and-true partnership with many years of combined experience in creating functional yet aesthetically pleasing living and working spaces.
Lynda also works closely with design school students through her ongoing mentoring program. Many of the region's brightest and most gifted interior design graduates have learned the business and grew creatively under the watchful eye of Lynda Power. This mentoring process has helped in supplying the design industry with fresh and vibrant talent and has kept Lynda on the cusp of what is new and innovative in the world of interior design.