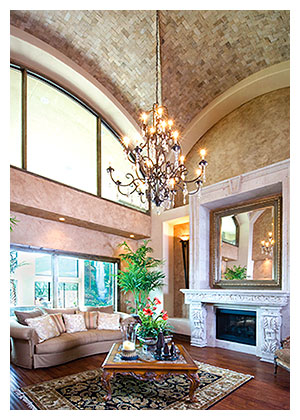 NEW SHOWROOM
Visit our new Design Showroom located in Palm Court Plaza on El Paso's west side at 6515 N. Mesa. See samples of fabrics, textures, wall finishes and accessories. We do it all...from budgeting and planning to delivery and installation. All you need to do is visit or call us today!
---
Design Showroom
Palm Court Plaza
6515 N. Mesa
El Paso, TX 79912



TESTIMONIALS
There is no better reference than a satisfied customer. Lynda Power has developed a unique relationship with her customers by truly understanding their vision. Here are what a few of those customers have to say:
---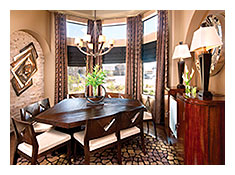 With endless compliments when folks enter my home for the first time, I have to give the "wow factor" credit to Lynda Powers. If I had to use a few words to describe Lynda, without hesitation I would say; brilliantly creative, top quality work and service and a person of amazing character. From the moment in which we met, she was extremely intuitive and really focused on developing a mental portfolio of my style and the atmosphere in which I wanted to create. She truly has a gift for pulling together colors, fabrics, and furnishings to create a rich, vibrant environment. Lynda's "five star" expertise and professionalism are beyond reproach. In searching for an interior designer, choosing Lynda is an investment that you will not regret.
---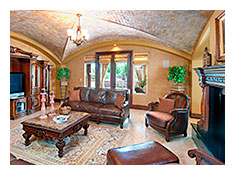 When we decided to build a new home, Designs by L.L. Power & Assoc. (Lynda Power) came highly recommended. We knew what we wanted our home to look like. When we saw Lynda Power's ideas, she took what we had in our minds and made it a reality. She knew the direction we wanted and made it happen and actually exceeded our wildest dreams. Our home became our dream come true and so much more. She worked with all of the subs and kept everything on track and streamlined. Dreams can come true if you have the right person and Lynda was definitely the right person!!!
---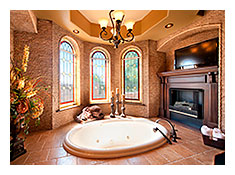 My husband and I would always go to the Parade of Home shows that featured new homes with beautiful interior designs. We loved touring and getting ideas for what we wanted in a home. Turned out that every time we loved the interior design of one of the homes it was one done by Lynda Power. So, we knew when we purchased our first home we would definitely get Lynda involved. We are currently on our second remodel with Lynda heading the team. What I love about working with Lynda, is that she listens to your vision and is able to take your ideas and run with them and then present you with so many wonderful and creative options. Lynda is not just focused on the interior design, but also has great fund of knowledge on the planning of the project and is able to work with the architect and contractor to come up with the best overall design for your home. She works very closely with the team/contractor to make sure that the project stays on task. She is there with you from beginning to end. She helps with every aspect from selecting lighting and plumbing fixtures, wall textures and color, flooring and carpet, window treatments and bedding. Lynda is very kind and great to work with, she is responsible and very organized. She works hard to make sure that your ideas and vision for your home become a reality.
---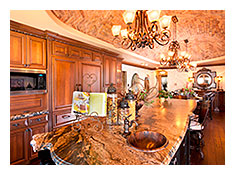 We first met Lynda Power with a few ideas for our remodel job and she took our ideas, listened to us and not only executed what we wanted but gave us a dream kitchen!
Lynda Power is professional, has great ideas; listens to what the customer wants and enhances ideas. We met Lynda as an interior decorator and now have a dream kitchen and theatre room but also a dear friend!
---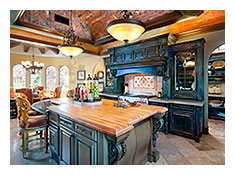 Lynda Power worked with us, as well as our builder, from the planning stage of our home through completion. We gave Lynda a "needs list" and a "wish list". And she created a luxurious, fully functional home that continues to amaze us after seven years.
---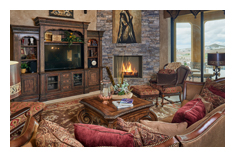 I just completed my third project with Lynda. These projects have included remodels and new construction. As a CPA, I value someone who can work within a budget. Not only does she do that, but she's respectful of it. Her design taste is impeccable, she's great fun to work with, and knows all the best subcontractors. We went to market together for furniture; everyone knew her and us. I can't recommend Lynda and her team highly enough. You won't be disappointed!